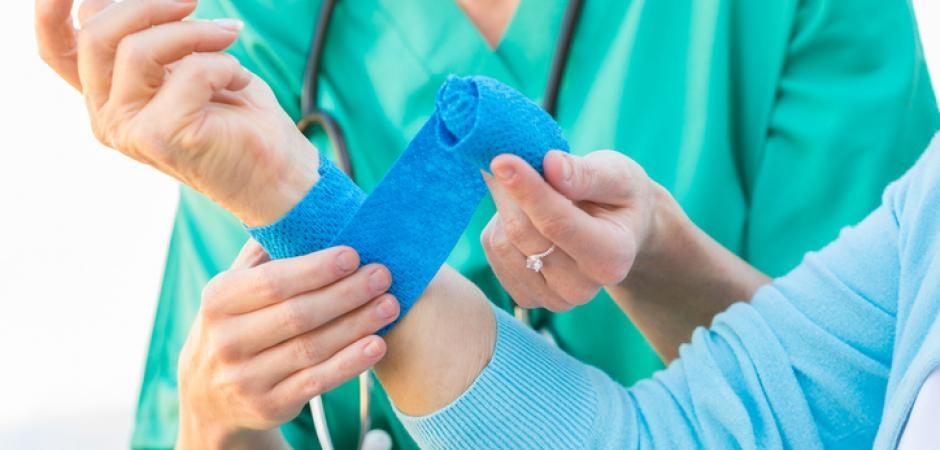 Non-healing wounds are complex and require specialized care from professionals who are knowledgeable in the latest treatment options.
The UT Health East Texas Wound Healing Center in Athens offers you a team of skilled professionals with specialized knowledge of wound care. We're committed to finding the right treatment plan for your patients
Types of wounds we treat:
Chronic wounds – failing to improve after 30 days
Diabetic ulcers, lower leg ulcers and pressure ulcers (bed sores).
Burns
Osteomyelitis
Gangrene
Vascular insufficiency
Radiation tissue injury
Post-operation infections
Failing or compromised skin/muscle grafts or flaps
Treatment modalities:
Doppler evaluation of pulse.
Total contact casting
Skin substitutions
For information, please call the Wound Healing Center in Athens at 903-676-1144. To schedule an appointment, please contact your primary care provider to facilitate a referral. Additionally, our fax number is 903-676-1194.