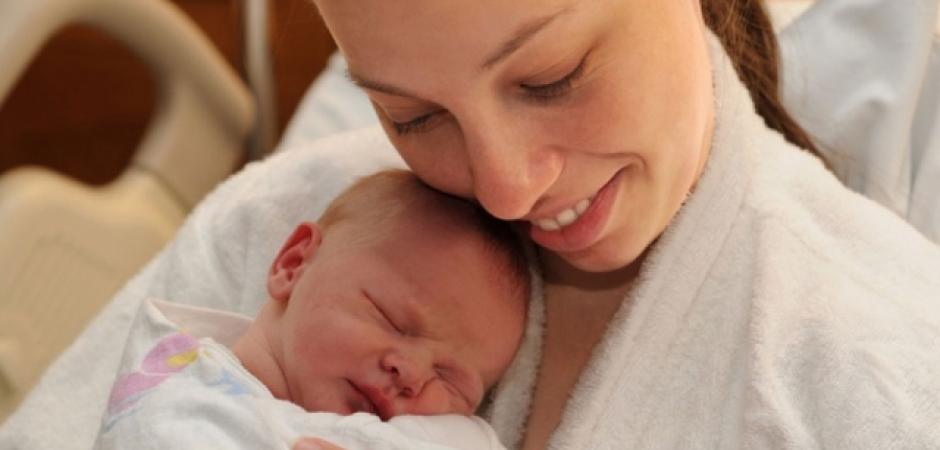 Located on the second floor of the hospital, the UT Health Athens Family Birthplace features
Nine large labor, delivery, recovery and postpartum (LDRP) rooms
A dedicated surgery suite for cesarean sections
Eight private postpartum rooms
A 15-bed, Level I nursery, if needed
Epidural pain management
Live online birthing classes
Lactation education
Interpreters and/or language access services
Making sure you have a special delivery
Our nurses are cross-trained in all aspects of labor and delivery, and moms have the same nurse throughout their stay, whenever possible. Our LDRP rooms are homey and offer sleeping accommodations for one guest.
Plan a tour or register at the UT Health Family Birthplace in Athens
If you're in the process of deciding where to have your baby, we invite you to arrange a tour. If you've decided to deliver at the UT Health Athens Family Birthplace, we encourage you to begin the preregistration process.
Call 903-676-2117 to learn more.
Online birthing classes. 
Through a partnership with Birthly, UT Health Athens now offers its patients free access to a variety of perinatal education classes virtually.
Classes offered include Early Pregnancy Preparations, Prenatal Education Bootcamp (English and Spanish), Coping and Comfort, Breastfeeding 101(English and Spanish), as well as Newborn Care (English and Spanish). All classes are live, so patients have the opportunity to learn from and interact with certified and experienced childbirth educators.
Since each class type is offered multiple times a month, patients now have more flexibility in choosing a time that fits their schedule and can connect from the comfort of their own home.
www.mybirthly.com/UTHealthAthens  
Neonatal Intensive Care Unit – Now open at UT Health Tyler!
In the event your baby is born prematurely or needs special care, our neonatal intensive care unit (NICU) is now available at our hospital in Tyler.
In the NICU, skilled medical and nursing staff care for infants age 32 weeks or greater. Our board-certified neonatologists lead a specialized team of nurses, respiratory therapists, physical therapists, dietitians, social workers and other caregivers in providing the best care available for your baby.
Amenities include the following:
Nine-bed NICU
24/7 neonatologist coverage and consults
NICU-specialized respiratory therapists
Case management and social services
Neonatal nutrition care and dietary counseling
Developmental care and specialty therapy services
Lactation consultant
Pediatric specialty consultation services
Three private rooms
Overnight transition room
If you have questions about our NICU, call 903-535-6911.