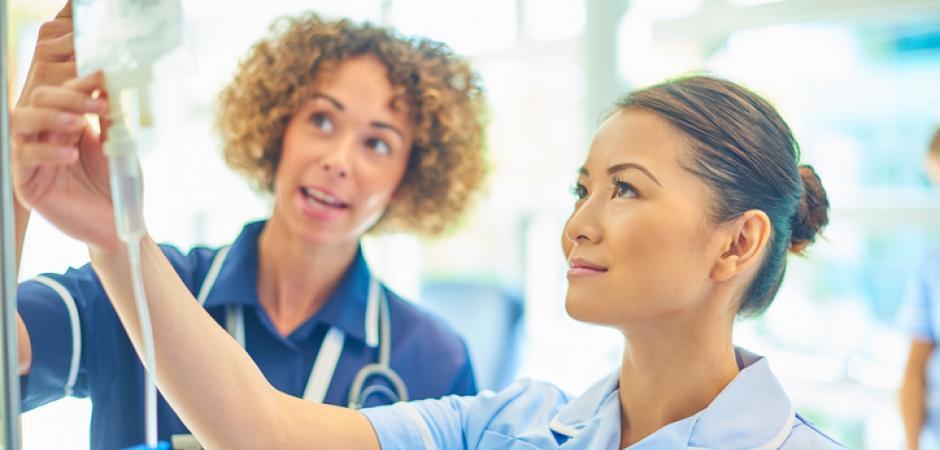 Treating acute and chronic illnesses
Patients with a varety of acute and chronic illnesses can take advantage of UT Health Athens' outpatient infusion services. Whether you have multiple sclerosis, rheumatoid arthritis or Crohn's disease, our trained nurses are able to adminster medications prescribed by your physician, so you can have the convenience of quality medical care without driving out of town. Other conditions that may require outpatient IV therapy include chronic inflammatory demyelinating polyneuropthy (CIDP), various infections diseases, ulcerative colitis and immune deficiencies.
Making essential care convenient and affordable
If you have a condition that requires IV therapy, getting it in an outpatient facility near your home is much more convenient. Outpatient infusion therapy is covered by Medicare, Medicaid and most insurance plans. Additionally, payment and patient assistance programs are available to provide exceptional care at a lower cost.
To learn more about our outpatient infusion program or to receive prescription order forms,
please call 903-676-1000.
Partial list of therapies available:
• Vancomycin
• Daptomycin
• IVIG
• Solu-Medrol
• Remicade
• Prolia
• Orencia
• Reclast
• IV antibiotics/fungals
• Blood products
• Specialty injections
Partial list of disorders treated:
• Multiple sclerosis
• Rheumatoid arthritis
• CIDP
• Neuropathy
• Crohn's disease
• Ulcerative colitis
• Immune deficiency
• Anemia