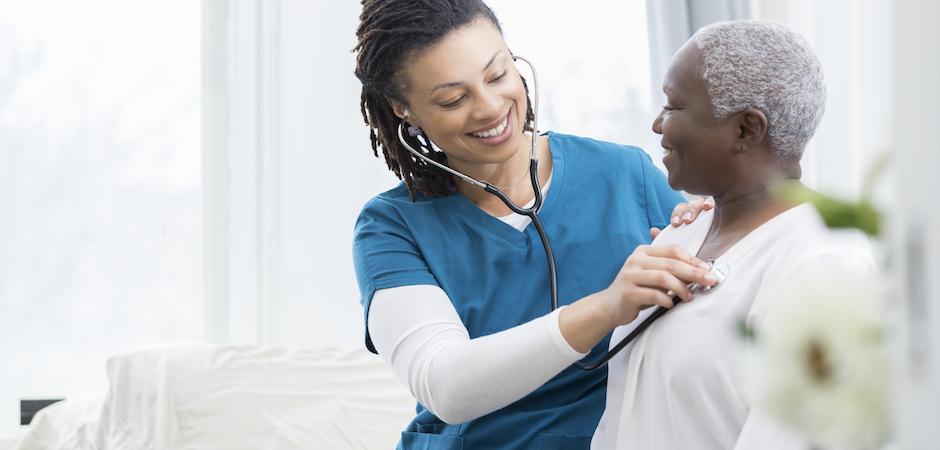 Keeping you healthy at home
UT Health East Texas Home Health is a safe and cost-effective way to receive care when hospitalization is no longer required, yet medical and personal assistance is still needed. In addition to skilled nursing, specialized therapies, wound care and high-tech services, your physician may order other options through UT Health Home Health.
For East Texans who need medical support and services outside of the hospital setting, we provide in-home care that's truly second to none. In fact, statistics show our program significantly surpasses national averages and also exceeds state standards in many areas.
Our highly trained, licensed and certified UT Health Home Health agents deliver personalized plans and compassionate care with high-tech options and physician oversight.
Skilled nursing
Physical, occupational and speech therapies
IV therapy
Wound care
Home Health Aide services
UT Health Home Health serves individuals living in communities throughout East Texas. The program is accredited by the Community Health Accreditation Program and certified by both Medicare and the Texas Department of State Health Services.
Care from UT Health Home Health is covered by Medicare and most insurance plans. Service is only provided with a physician's order.
To learn more about UT Health East Texas Home Health, please call 800-256-7091.