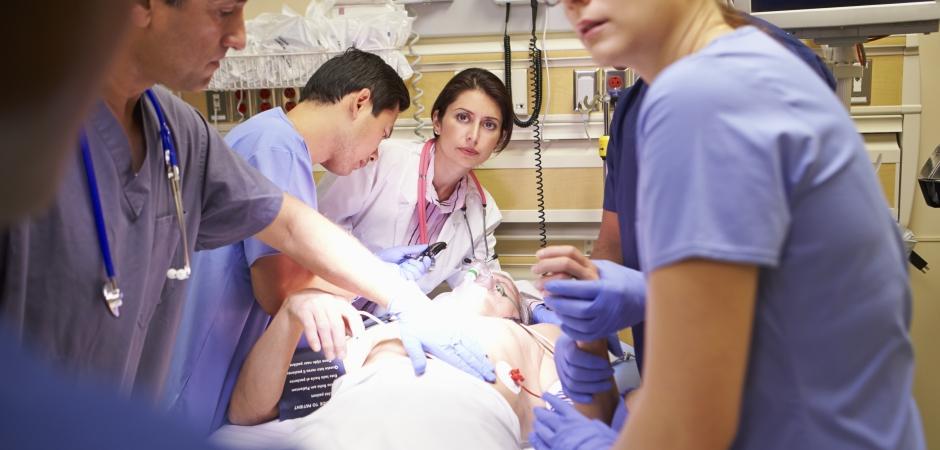 Open 24/7, the emergency department at UT Health Athens is designated as a Level IV trauma center by the state of Texas for its ability to provide Advanced Trauma Life Support (ATLS) and Advanced Cardiac Life Support (ACLS). This includes evaluation, resuscitation, stabilization and diagnostic capabilities for sick and injured patients, along with the ability to transfer them to a higher level of trauma care, if necessary.
At UT Health Athens, all elements are in place to treat your emergency, including:
board-certified physicians, advanced practice providers and trauma-certified nurses
24-hour on-site laboratory services
24-hour access to X-ray, CT and ultrasound technology
24-hour respiratory therapy
A Forensic Nurse is on call 24/7 to assist victims of sexual abuse
private treatment rooms
decontamination room and negative pressure room for infection control and enhanced patient safety
UT Health Cedar Creek Lake also cares for Henderson County emergencies
Residents of western Henderson County benefit from quick access to the 24-hour emergency department at UT Health Cedar Creek Lake. An emergency care physician is always on duty, with support from a team of advanced practice providers and highly trained nurses. The facility also features 24/7 imaging technology and laboratory testing services.