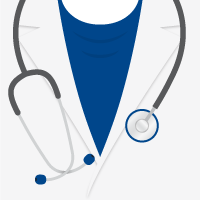 Physician Group:
Foot & Ankle Health & Surgery
1123 S. Palestine Ste. 200
Dr. Matt Allen was born in Ft. Worth, Texas and also lived in Bois D'Arc, Texas, but later moved with his family to Oklahoma, Maryland and Florida. His love for Texas is what brought him back to the area after residency.
Dr. Allen has been in private practice for 15 years. His home office is in Athens, Texas but has also been coming to Fairfield, Texas, every Tuesday, for the last 14 years. His patients come from many surrounding areas that include Henderson, Anderson, Van Zandt, Freestone and Navarro Counties.
Dr. Allen treats all painful conditions of the foot and ankle, including but not limited to: ingrown toenails, heel pain, bunions, hammer toes, fracture management and diabetic care.
Dr. Allen cares about the well-being of his patients and says "the best part of podiatry is having a patient come in with pain and leave pain-free."
Education:
Podiatric Surgical Residency: Lakeview Regional Medical Center, Covington, LA
Doctor of Podiatric Medicine: Barry University School of Podiatric Medicine, Miami, FL
Bachelor of Science: University of North Florida, Jacksonville, FL