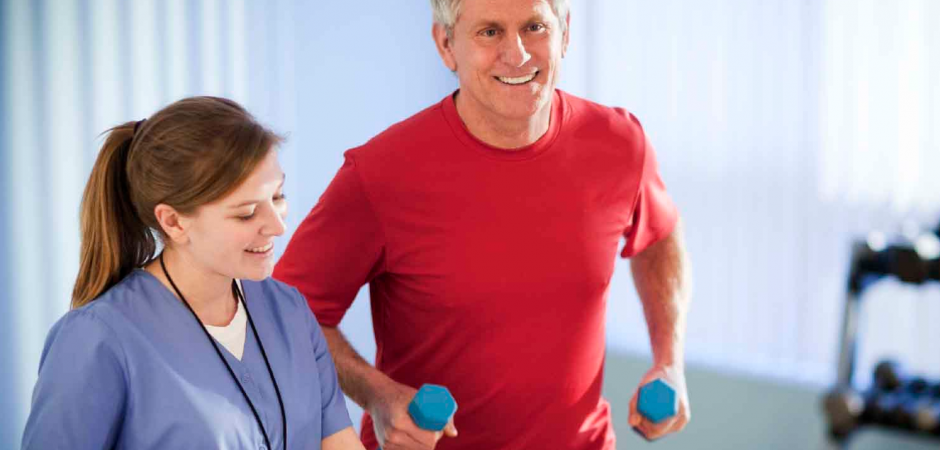 UT Health Athens physical therapy (PT) exists to help you improve or restore strength and function following a cardiac or respiratory event, chronic or congenital condition, illness, injury, stroke or surgical procedure.
If you're hospitalized for one of these reasons, our trained and licensed PT team will help get you up and moving; assess your mobility and functionality to determine when you are ready to be discharged; and assist with rehabilitation exercise that can help you get home quicker.
Inpatient speech therapy
If you've experienced an injury, stroke or other neurological condition that has affected your speech, swallowing or eating, you'll benefit from services provided by our licensed speech pathologist. Therapy usually entails individual training and education to help you overcome or compensate for your specific difficulties.
To learn more about physical and speech therapies offered at UT Health Athens, please call 903-676-3178.
Outpatient rehabilitation in Henderson County
UT Health Athens makes it easy for you to continue physical therapy after being released from the hospital by providing two rehabilitation programs in Henderson County. Our rehabilitation center at 6444 S. Palestine St. in Athens offers a variety of therapies and a cardiopulmonary rehabilitation program. For information, please call 903-677-8424.
The UT Health East Texas Olympic Center at Cedar Creek Lake is a state-of-the-art outpatient rehabilitation and exercise center. In addition to a staff of physical therapists and exercise specialists, it features selectorized strength training machines and an indoor saltwater pool. The facility is located at 100 Municipal Dr. in Gun Barrel City and can be reached at 903-713-1550.