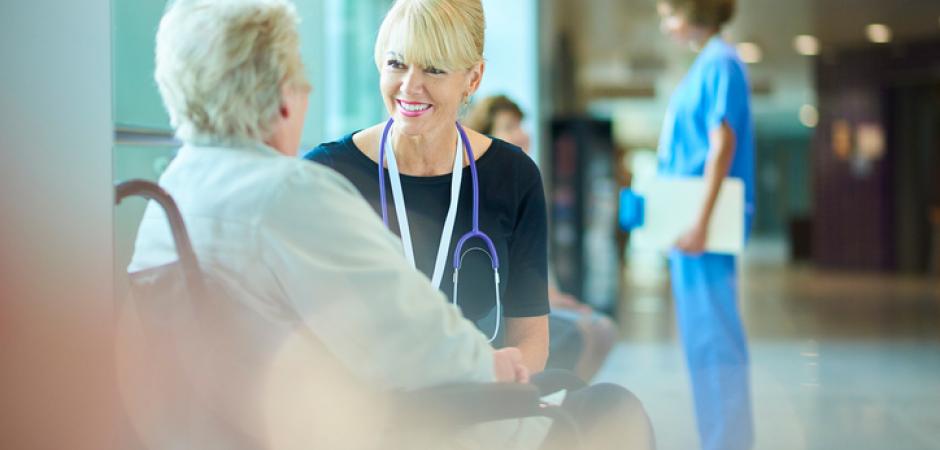 At UT Health Athens, the passion we have for our jobs translates to a passion for providing excellent care. We listen to our patients. We learn about them and their preferences for food and privacy. We teach them about their medicines and conditions. We work to make everyone comfortable, including visitors.
UT Health Athens is a 127-bed hospital with rooms for inpatients including pediatrics, surgery, ICU, family birthplace and nursery.
Other features designed to add to your comfort and assist in your healing include:
dietary therapies and services
24-hour radiology department with advanced imaging technologies
24-hour on-site laboratory services
pharmacy services
pulmonary testing and respiratory therapy
BiPAP and CPAP machines to help patients with sleep apnea breathe easily and regularly throughout the night
surgical and pain management procedures
physical and speech therapies
We consider your family members, too
Part of our approach to healthcare is welcoming your family members and keeping them informed about your care and condition. From our volunteers to our physicians, we're here to answer questions and provide a host of guest amenities including:
gift shop
chapel and visiting chaplains
cafeteria serving breakfasts and lunches
ATM and vending machines
free internet
complimentary television and telephone access
Care that continues after you leave the hospital
It's important that your health continues to improve after you're released from the hospital. So we have a patient advocate who makes discharge phone calls to all of our patients to see that prescriptions are filled, equipment is in place, questions are answered and follow-up appointments are made.
To learn more about inpatient services at UT Health Athens, please call 903-676-1000.