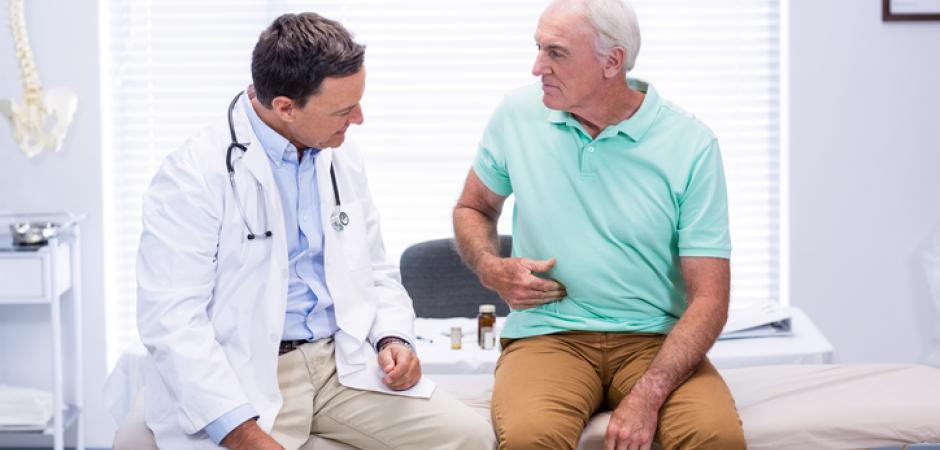 UT Health Athens has expanded gastroenterology services to accommodate more patients with less wait time than ever before. We welcome board-certified gastroenterologist, Jay Takata and Jennifer Mahmoud, PA, who will be caring for patients with digestive diseases.
The expanded gastrointestinal (GI) lab at UT Health Athens is a key part of reducing wait time for our patients. Our GI lab is accredited by The Joint Commission and participates in the GI Quality Improvement Consortium.
Gastroenterology is the study of your digestive system, which includes the esophagus, stomach, pancreas, gallbladder, liver, intestine, colon and rectum. In some cases, such as colonoscopy, it involves standard health screenings. We treat a variety of conditions, including:
Achalasia, dysphasia and other swallowing disorders
Barrett's esophagus
Constipation or diarrhea
Crohn's disease and colitis
Colon cancer
Colon polyps
Esophageal cancer
Gallbladder and biliary tract disease
Gastroesophageal reflux (GERD)
Hepatitis and liver diseases
Irritable bowel syndrome (IBS)
Pancreatitis
Pancreatic cancer
Peptic ulcer disease
Rectal bleeding
Ulcerative colitis
To schedule an appointment with Dr. Takata, please call 903-677-3737.
To learn more about the UT Health Athens GI lab, please call 903-676-1013.
The importance of a colonoscopy
Colorectal cancer is the third most common form of cancer in the U.S. and the second most common cause of cancer death. Most colon cancers are preventable since precancerous polyps can be found and removed at the time of colonoscopy. It is recommended that you have colonoscopy colon cancer screening at age 50 or earlier if you have a family history of the disease.
A colonoscopy is the best way to detect colorectal cancer. Most often found in people age 50 and older, the disease affects men and women equally and usually presents no symptoms in its earliest stages. Colonoscopy screening is crucial because when found early, colorectal cancer is highly treatable.
To schedule a colonoscopy, please call 903-677-3737.